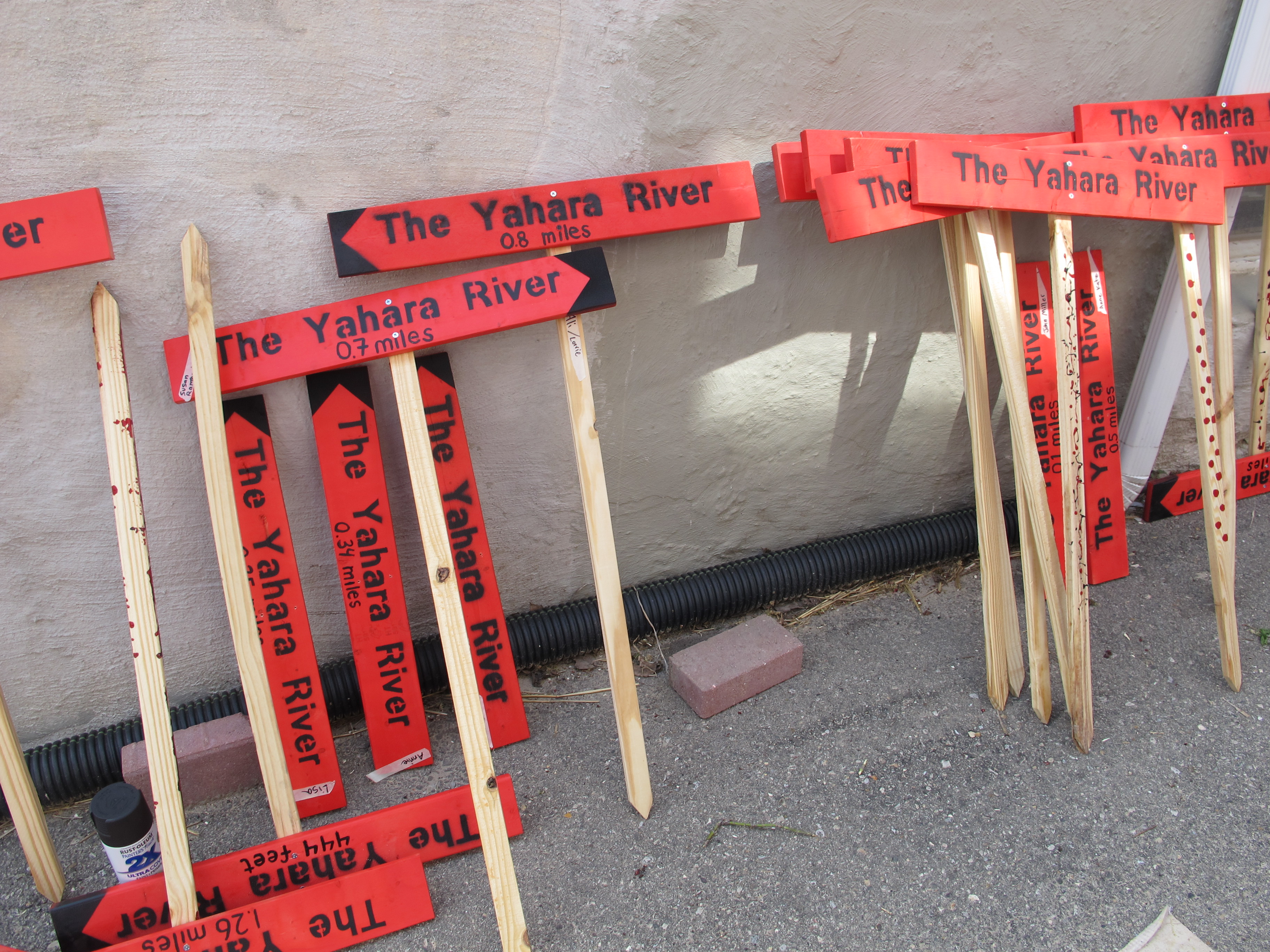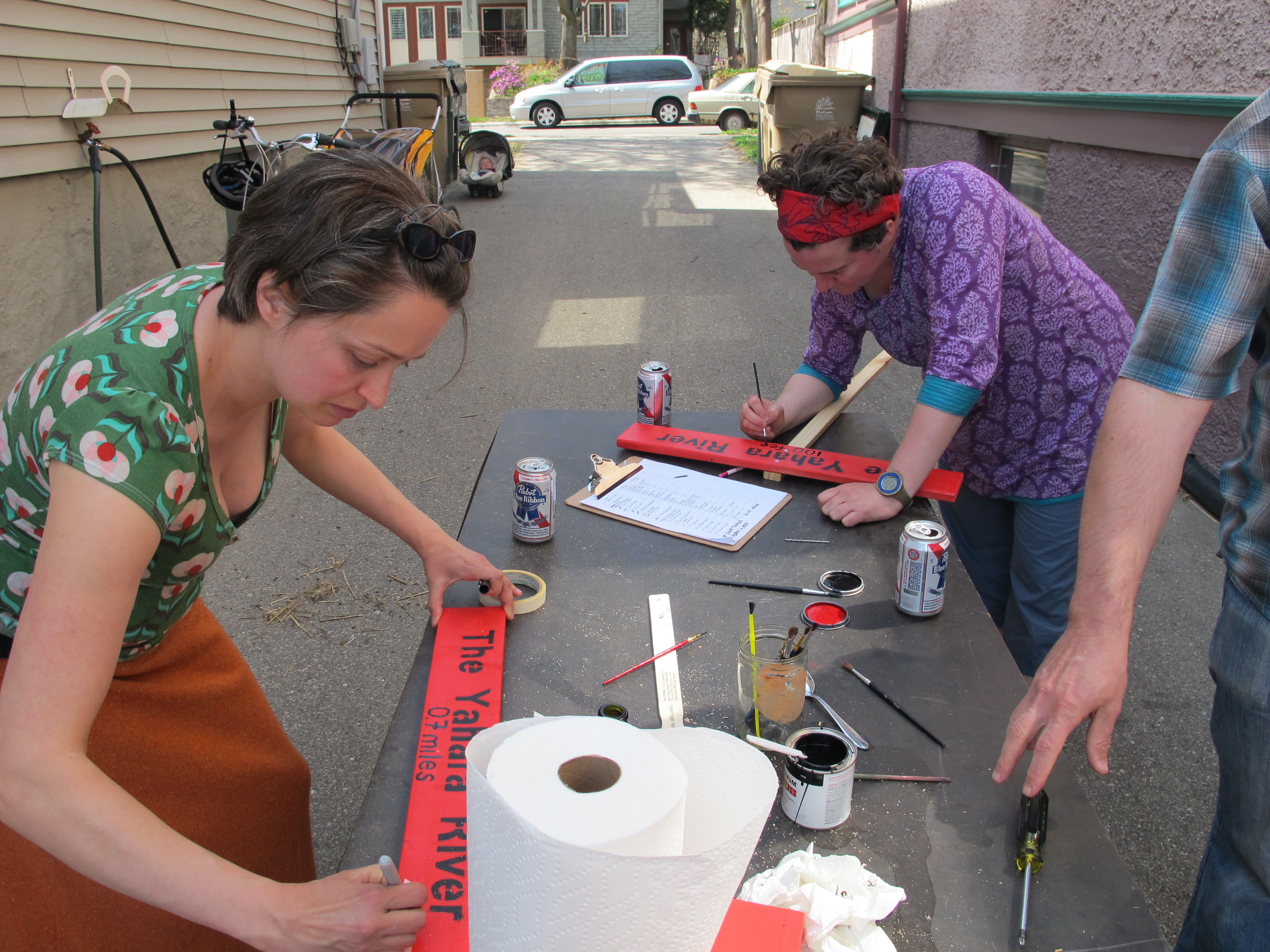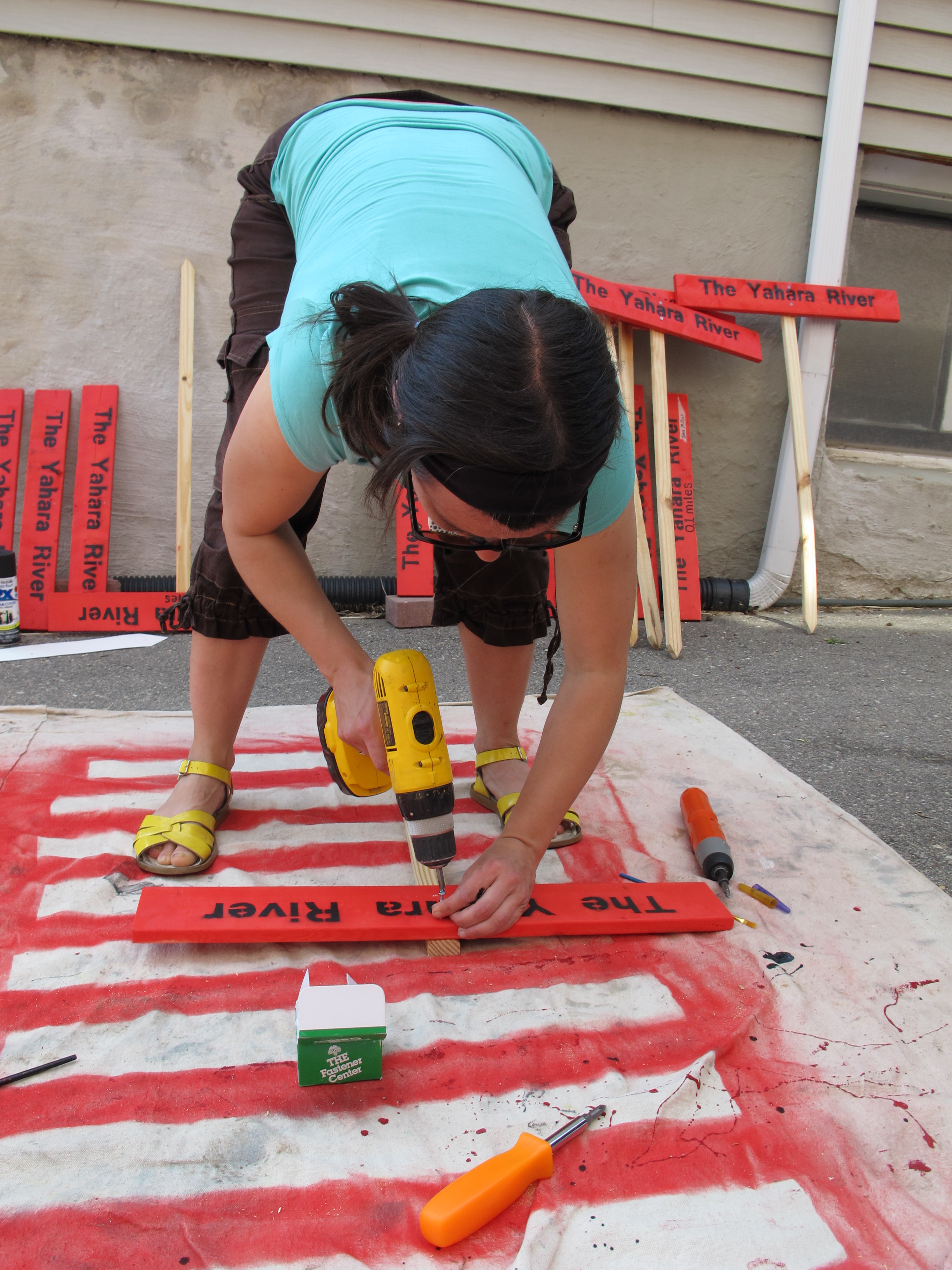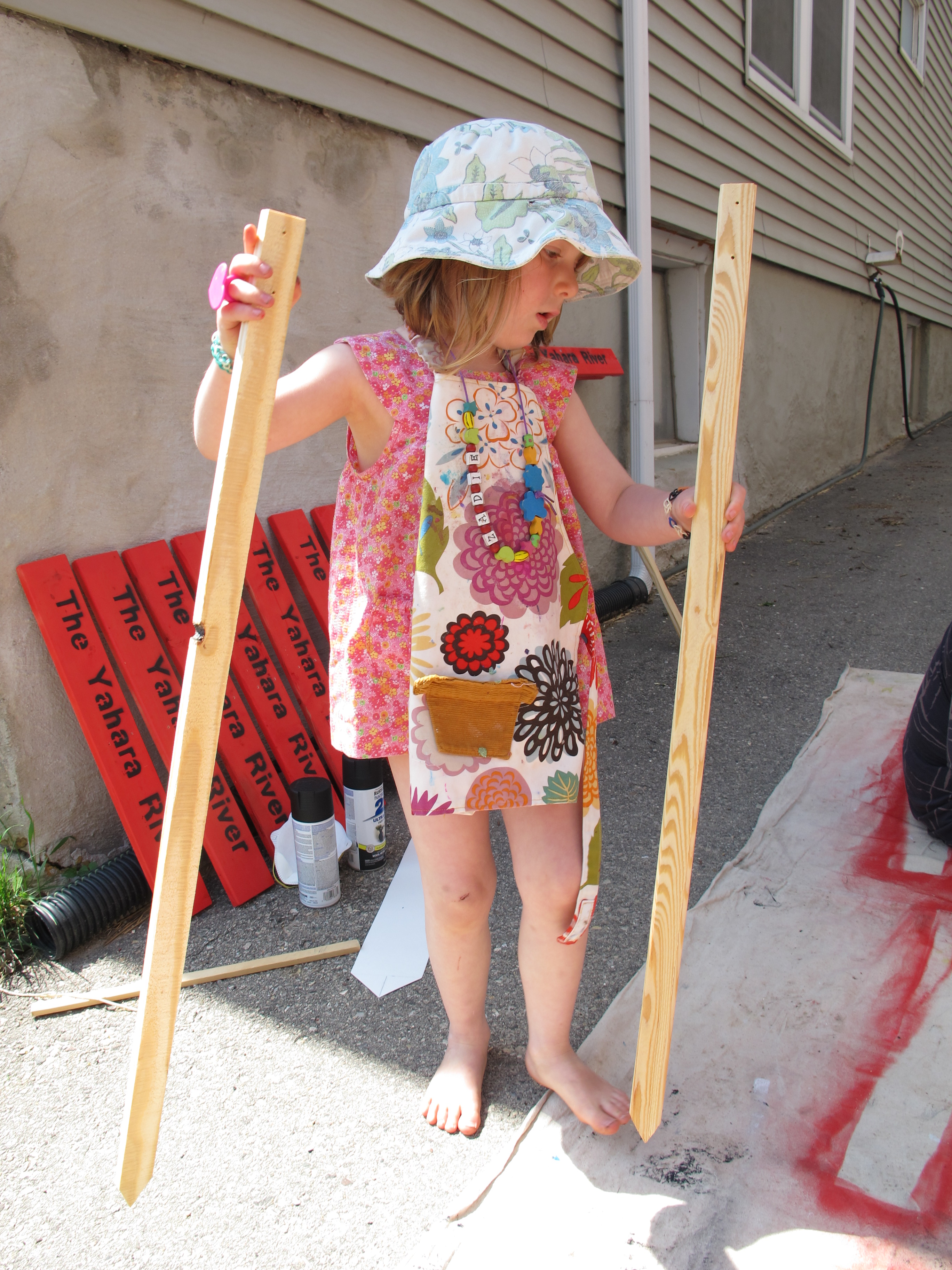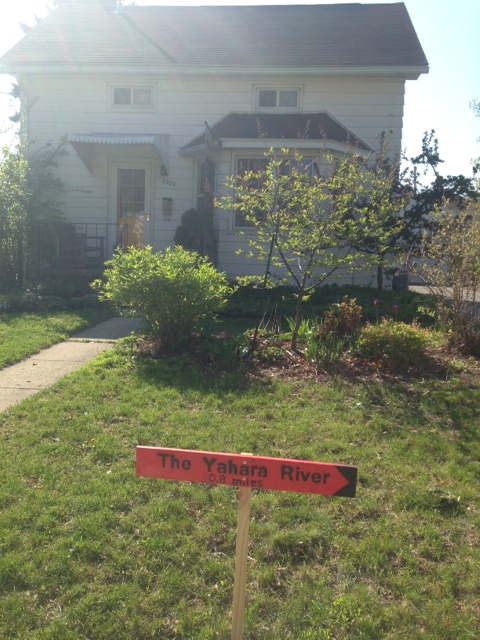 Do you know exactly how far you live from the Mighty Yahara?

 
To get folks down to look at the art, participate in the Fools Flotilla, and think about their own relationship to the Yahara River, way-finding signs were posted in yards on both sides of the river. The signs were made at a community event, hosted by Jessica Becker (one of the organizers), to make the exhibition and the art itself even more participatory. Neighbors and friends "signed up" to host a sign. They figured out the distance from their homes to the River (in miles, feet, blocks, whatever).
The idea was part guerrilla-marketing, part community art project, part place-making. The signs were meant to orient us all toward the river running through the city, the Mighty Yahara.
The project encourages us all to reflect…. What do you love about the Yahara River? Your neighborhood? Your community?