FIGURES SIGHTING ANIMALS
About the piece:
Miller has combined visual ideas and added his own spin. In the style of American yard art made of playwood, he makes figures recognizable from famous fine art paintings. For this installation along the river, the figures are presented with their backside to us, as though they are gazing out at something in front of them. Each of these figures serves to symbolize a relationship to land and nature. How we see each figure can affect how we look at the scenery around them.
He says: "People have a tendency to direct their attention towards things that other people are focusing on. We tend to look where we see people looking and I'm playing with this psychological idea in this piece by suggesting that each figure is looking at something. I'm wanting to direct your gaze at the space in front of you beyond my figures."
"I believe that wild animal sightings stimulate our attention more strongly than an experience passing through natural spaces without a sighting. The sighting of a wild animal while in an undeveloped natural space seems to create an easily recalled memory record for many of my family and friends. I'm playing with this notion here, too."
I like to think that art can help us view the world with fresh eyes and this is my goal for this set of pieces that I'm calling The Directed Gaze.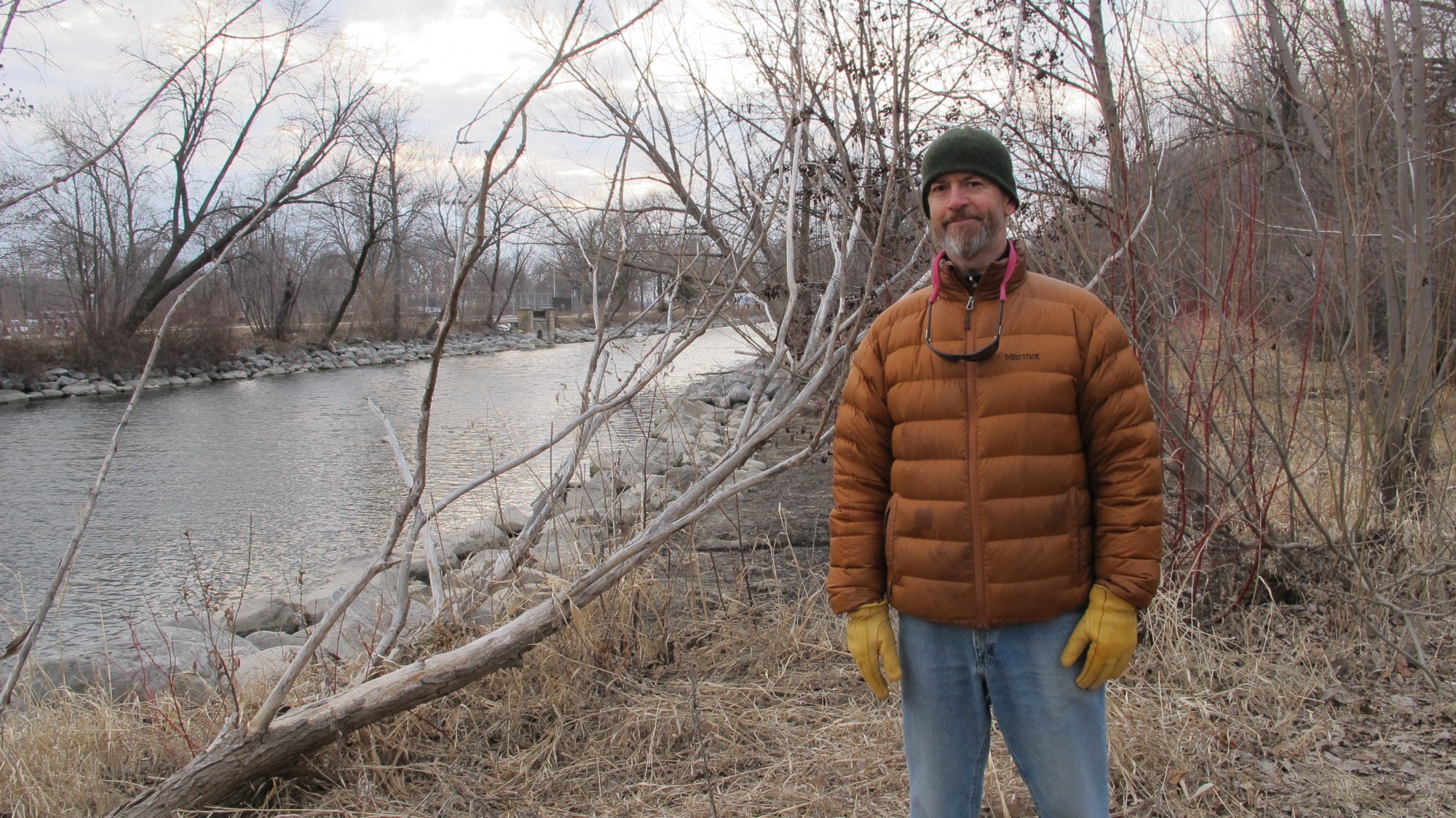 About the artist:
John Miller lives a block off of the Yahara channel that cuts through the Isthmus. He has walked and paddled this section of the Isthmus countless times. "This waterway is incredibly important to my lifestyle and a huge asset to the connected neighborhoods" says Miller. "I was interested without question in creating something for Reflections from the Banks of the Yahara."
He works as a graphic designer, illustrator, and fine artist here in Madison, Wisconsin. See his work at www.grayjaygraphics.com and scroll down to see some of the Reflections pieces.